Quality is the keystone upon which the reputation of any company rests.
Quality Assurance (QA) comes as the verification of various processes to ensure that the end product is meeting all requirements. Quality Control (QC) validates the products, ensuring that they meet the requirement metrics.
QC Processes
Tratum has a well-defined set of QC processes that is practiced within its QMS (Quality Management System) framework. This ensures:
The developed product is validated as meeting the customer acceptance criteria, specified in the software requirement specification documents.
Test plans and designs are adequate to ensure specifications
Testing is done for the source code, modules and integrated system, as applicable and as per the test plan
Test results are documented and verified
Only tested and approved software will be released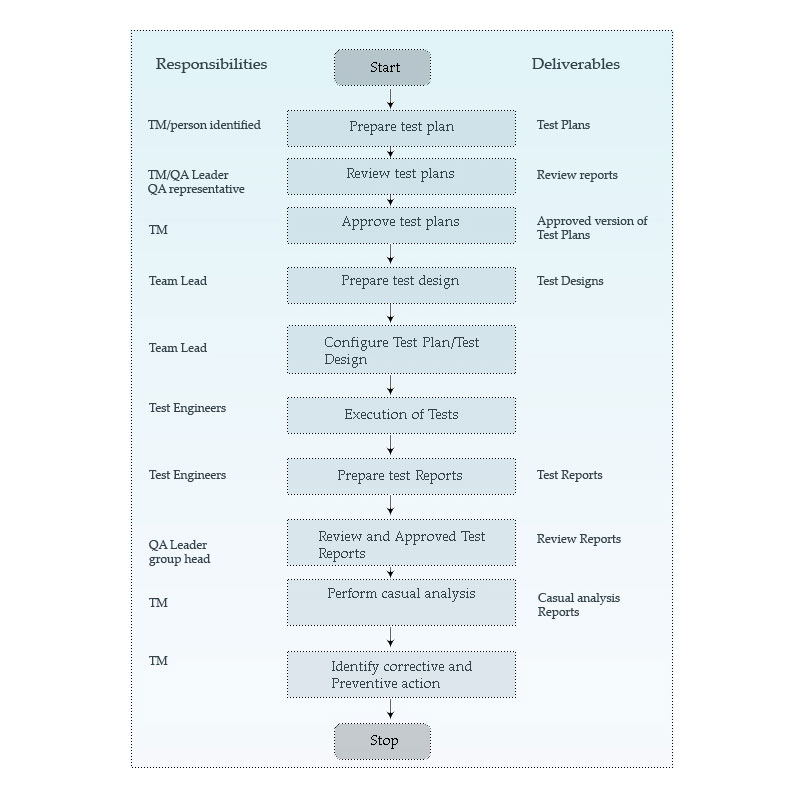 Tratum's QC Offerings:
We undertake QC work for our customers through the full QC lifecycle of both software projects and software product development. The designated QC team will conduct the QC tasks, and comprehensive test reports will be sent to the customer. Besides the QC processes, as given in the section above, there will be an engagement management process which is given per the diagram below: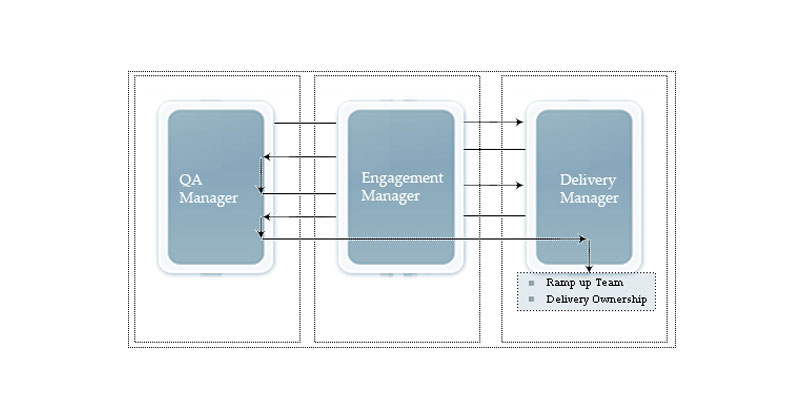 Supplementary QC team: Over the years, we have been successful in enhancing our quality norms and have provided a number of dedicated testing teams for our customers. Such teams report to the customer's QC manager in all respects as if they are the an extension of the customer's testing team.
Engagement Models: We support the requests of our customers by staffing for manual testing, or for automated testing, of the projects thorough the operating engagement model as defined below.
Onsite & Offshore Solution Model: This model consists of dedicated Onsite/Offshore teams, with multiple onsite resources at the customer location as a logical extension of the customer's team. This model helps in timely resolution of issues and clarifications as well as facilitating smooth communication between the onsite and offshore teams.
The advantage of this model is the availability of dedicated resources trained in the processes and business domains of the customer. This applied knowledge base will enable them to move across the various groups of customer with flexible ramp up/down team structure.
For more information, reach out to us at : sales@tratumtech.com