Scalable and adaptable solution for seamless transition to a new learning platform
Moving to a new learning platform can be challenging or institutions both large and small. Course migration is often one of the most important activities in such transformations. This activity takes a lot of time, planning and effort and proves harder than expected. Tratum's course migration solution, supported by our Visual Course Designer, enables automated migration of course packages between differing eLearning course-packaging formats.
Our Course Migration process helps clients switch from their current LMS to a new LMS platform without losing their valuable course content. We make the course migration process structured by conducting the transition in a faster and more predictable way without relying on manual tasks.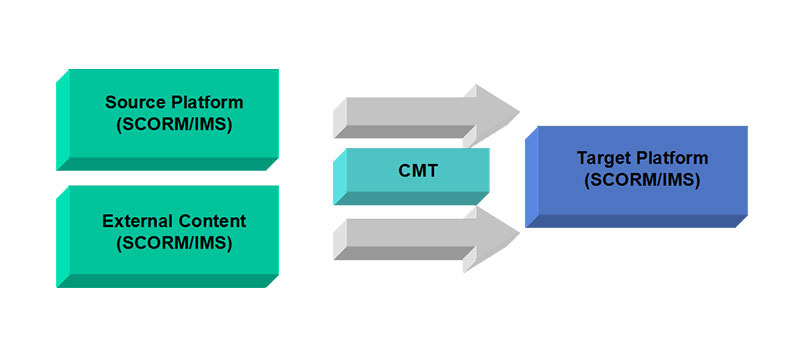 Our technology enables structured transformation of course extracts that adhere to standard content format (SCORM, IMS, et al) between industry leading Course Management Systems including open source solutions. It provides an easy-to-use interface and is designed for intuitive use by instructional designers and teaching faculty. Our process addresses the migration of content to the native format of the target platform, either as individual courses or bulk migration.
Our system of content migration makes sure the continuity is maintained for the learners and the time and costs are saved for the clients. We have helped many universities and higher education institutions with the seamless transformation of their LMS by moving thousands of courses from their current LMS to new platforms.
Over the years we have migrated over 10,000 courses, enabling thousands of students to learn in a more efficient way
For more information, reach out to us at : sales@tratumtech.com