Cloud Business Apps Deployments:
As the industry is moving towards cloud and hosted deployments, organizations can achieve significant advantages by adapting a cloud strategy by enabling the business applications availed through cloud. The cloud applications models have been proven through test of reliability and ease of use in the recent past, whether an organization is looking for Financial, CRM, HCM, or Supply Chain Cloud route, benefits of taking a cloud deployment route is tremendous.
Advantages of Cloud App enabled business model: As it is a proven model and the benefits as well. Report after report by leading industry advocacy groups and independent analysts have spelled out advantages of this model. Some of the obvious ones are;
Ease of deployment - especially compared to a traditional in-house model which take a significant time to deploy.
Moving to Opex model from a Capex model.
Ability to adapt industry tested best practice approaches.
More reliability - round the clock and global access.
No worries about upgrade & patching downtimes- as cloud providers manages multiple parallel environments - always have the latest version of the software.
More scalability and security options.
Many more...
Infor CloudSuite:
Tratum Technologies has partnered with Infor, a leading provider of Cloud Business Application for HCM/HMS, Financial, Performance Management to deliver best in class application for our customers. Infor has been a leader in providing functional rich business application for enterprise both in Small Business and large enterprises. Having Cloud based offering of small business accounting software, small business management with modules for Accounting, HR/HCM and CRM, Infor differentiates itself from competition by providing a single & uniform interface for smooth functioning of all customer and employee touch points. As a leader in best in class Cloud ERP for Small Businesses, Infor deliver a total solution for customer's all management aspects of their enterprises. Tratum works with customers on enablement of Infor solutions to various domains. Tratum's experience in deploying Industry leading ERP & CRM applications and Infor's reputation as leading Cloud Business Application gives customer a unique combination that they can trust as partner for their future business endeavours.
Why Infor: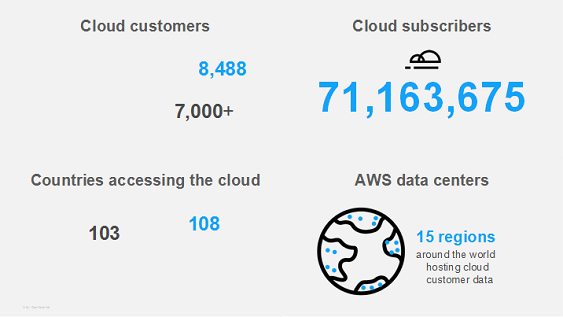 Selecting and implementing a COTS software package suite can be time consuming and complex for enterprises. Tratum Technologies has decade of experience with leading industry packages on CRM, ERP, HRMS solutions and providing implementation services by leveraging proven project management process.
Our Experience
Tratum, with its decade-long global experience in CRM and ERP implementations has acquired the real-life knowledge of functional process flow in various business areas. Our subject matter experts (SME) have enormous knowledge and experience with various products available in the market, their features, and the strengths and weaknesses of each of them.